I have already talked about my monthly planner and my weekly planner… Now I am going to tell you something about my meal planner! As you can see, I love planning! 😀 It took me a few years to figure out what works for me. Things were constantly changing in our family and I needed to adjust constantly. But last year I started my meal planner, where I of course plan my meals, in my journal. Now I can easily look back at what we ate and what we'll have for dinner next week.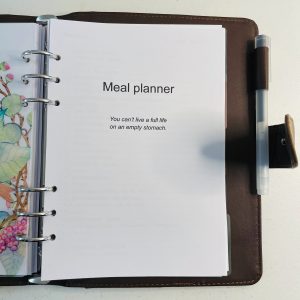 This is my 6th "behind the scenes" blog and I wrote a few other blogs as well. I never would have thought that I would write so much. But I like it! It may not be a 'professional' blog. But I love writing about all the creative stuff I do – and the conversations I get because of sharing! At first I wrote everything in my stories on my Instagram, but that took me so much time and everything disappears after 24 hours. Now I can write all my stories in my blog and they don't disappear after 24 hours and people can read it whenever they want. But what I love most: all the comments and conversations I have with people about my stories. 🙂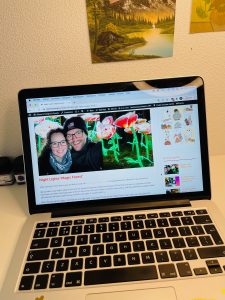 Guess who's birthday is coming up? Mine! I'm turning 30 on February 27th! 🥳 My husband is very creative, but in a different way. So I already ordered my own party decorations and I'm planning my birthday cake. 😉 I'll write a blog after my birthday to tell you all about the details!