Our kids recently discovered fidget toys and brain games. They love it! So of course we decided to buy some for them. The fidget toys are a real succes. And we have one brain game that is definitely worth it: the Brain Bolt. At first I was a bit sceptic, wasn't this too easy? But nooo… this is not easy! You should definitely try this one out! 😉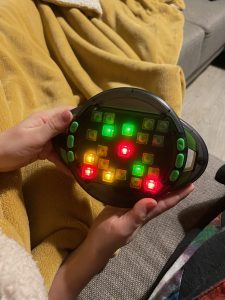 The last couple of months I've been working really hard on my website, Etsy, YouTube channels, Instagram and now my new blogs. But I was struggling with all the different URLS that comes with all the different websites. So I decided to take a look at Linktree, since I have seen many other people using it. What a relief! Everything together in one place!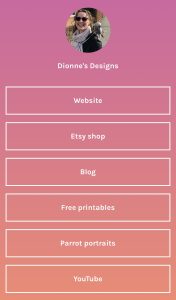 Every single time I am surprised to hear that people would love me to draw their parrots. I really love drawing them and I love making people happy with my parrot portraits. And then people actually order parrot portraits, from me! And now… recently I received an order for 7 parrot portraits! I am so grateful, for every single portrait I get to make. Thank you, so much..!