Visit my Etsy shop to order a custom made parrot portrait.
A beautiful way to make a portrait of your parrot!
You'll receive a large, digital file which you can use for social media, photo print, canvas print and everything else you would like!
Prices
Parrot portrait per parrot
Parrot portrait with name
2-5 parrots on one portrait
6-10 parrots on one portrait
Design a postcard
Press ready
€11,99
+ €0,00
+ €4,99
+ €9,99
+ €4,99
+ €4,99
To order
When you would like to order a parrot portrait you can order one here and send me:
– multiple photos of your parrot(s);
– your e-mail adress to receive the digital file of the parrot portrait.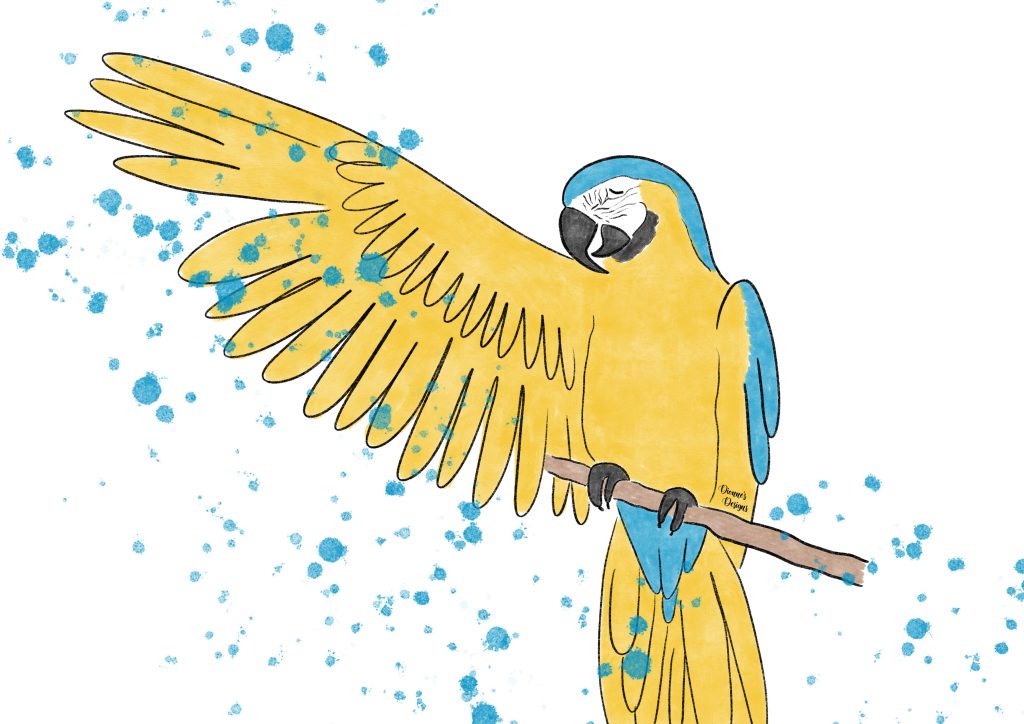 Terms and conditions
The parrot portrait will be send via e-mail within 3-5 business days after the payment is completed. Multiple parrot portraits will take more time. You'll receive an estimated delivery time in a personal message.
After receiving their parrot portrait, the client gets two modifications for free.
After that each modification costs 5,00 euro at a time.
The client can use their parrot portrait for any occasion they like.
The parrot portraits will remain the property of Dionne's Designs and can be used by Dionne's Designs for other purposes.
The photos that are used for parrot portraits will remain the property of the client and will never be used for other purposes by Dionne's Designs.
Last modification: Januari 2022