After every schoolbreak I print new weekly planners for my kids. I count the weeks until the next vacation and start to write down all our activities. This way the kids always know what to expect. And they love it! They often take a look on what's coming next. And sometimes they even write their own stuff on their calendar, so cute!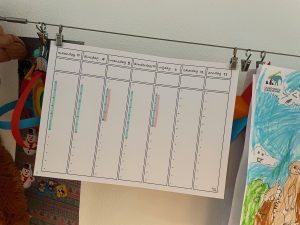 Recently I started my own gratitude journal. Nothing fancy, but it works for me. I often "write" my diary on my laptop, but I missed something on paper too. But not everything I want to write about is fit to write on paper… 😉 I always ask myself: do I want someone else to read this, or my kids? If not, I write my thoughts on my laptop and delete afterwards.
So I decided to write all the things I am grateful for in my gratitude journal on paper. This way I only write about my positive vibes on paper. And all the negativity… I'll delete that after writing it on my laptop. 😉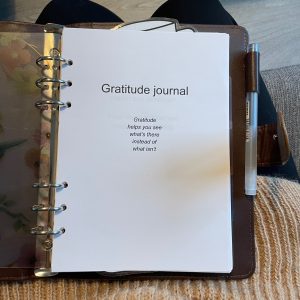 People who know me know I celebrate every holiday with my family. So of course I'm already busy with my Valentines preparations. I started in December, actually! I'm sorry I can't show you more. My husband reads this too and that would spoil the surprise. 😉 But I will make it up to you: I will write a new blog dedicated to our Valentines Day later!