There are just so many things I love to do, so many things that I love to create. Lately I've been combining two of my favorite things: quotes and parrot portraits. I've made some lovely and funny drawings of it. You can even download a few already in my Etsy shop!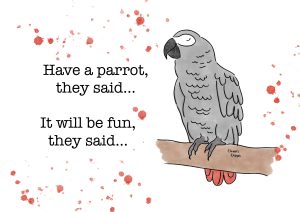 I've been very lucky to accompany two trips from my sons school lately. First we visited the Instagram museum: Akwart experience. So much fun! After that I accompanied a trip to Tempel | Kerk Museum Elst. Absolutely beautiful. And after that I visited Young artist Overbetuwe. Tap on the links to read more.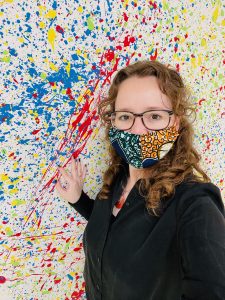 Earlier this week I signed up for 'Sell Your Art Challenge:'
"Meeting with other artists can be extremely beneficial to the development of your work. Peer mentoring is a great way to boost your confidence when talking about your work, motivate you to create work with specific deadlines, and challenge the way you think about your work and selling your work." I am very excited about this challenge and I can't wait to share more about it!